Heavy rains and gales have been predicted in the coastal area of the UK and forecasters have warned that the serious weather conditions can cause travel disruption, as well as additional flooding.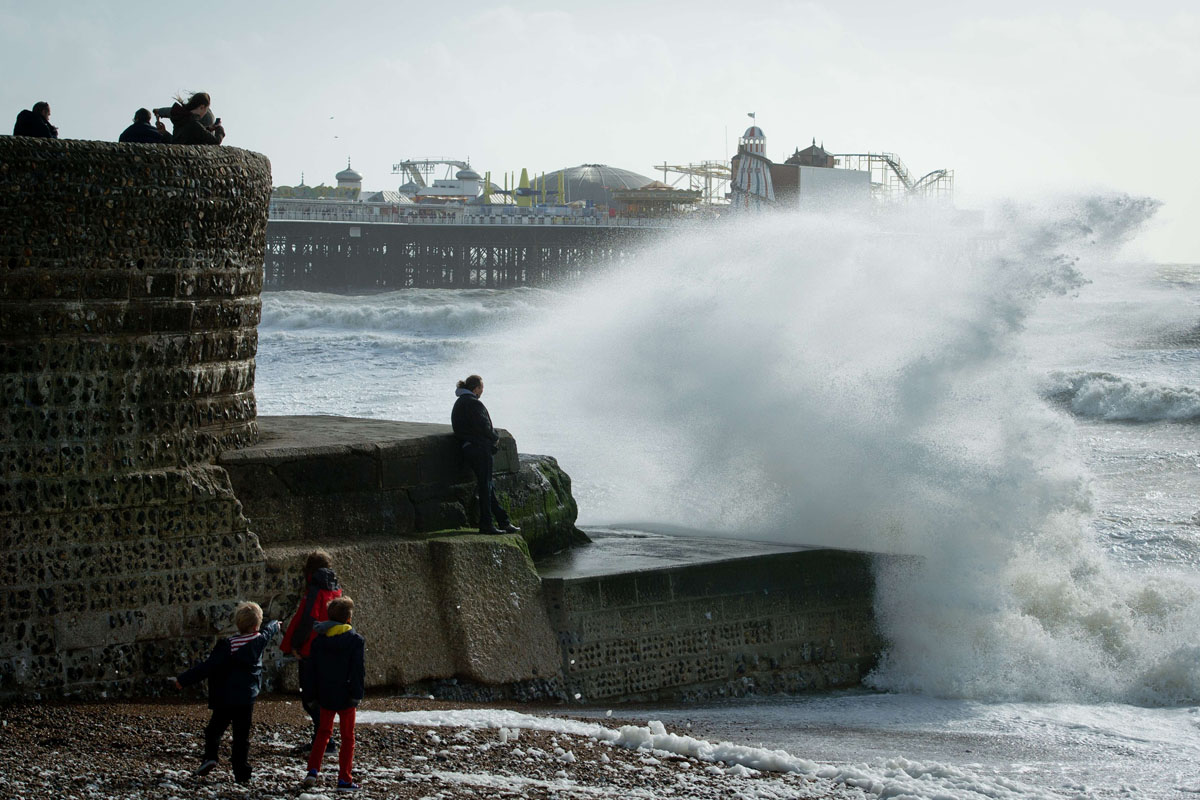 Southwest England has already been affected, as 14,000 homes have been left without any kind of electricity supply due to winds of up to 80 mph which hit southern areas of Britain and Wales. Workers from Western Power Distribution have been working all night in order to restore powers to the homes, located primarily in Cornwall and Devon.
A spokesperson for the power supply company revealed that the winds caused 'air-born debris' to fly into overhead lines. Weather analysts have warned that such conditions might continue for the next few days and might include torrential rains and gale force winds, which can disrupt travel. The Met Office released a severe weather warning, stating that the western and southern areas are mostly at risk.
Passengers of the First Great Western Trains have been warned not to travel west of Exeter St Davids Station, due to a massive track damage at Dawlish. The southeastern areas were hit by severe gales and downpours on February 5, 2014 and heavy rains are likely to continue for the next three or four days.
Photo Credits: Baltimore sun