English international track and field athlete Mo Farah is considered as one of the best when it comes to a marathon race. In fact, Britons are so used to seeing Farah stretching his arms with a big smile on his face at the finish line. However, sports fans will not disregard the fact that only a few moments after the warm-up race for the London Marathon, the double Olympic champion was lying on the streets of New York after finishing second in the half-marathon and was taken from the scene in a wheelchair.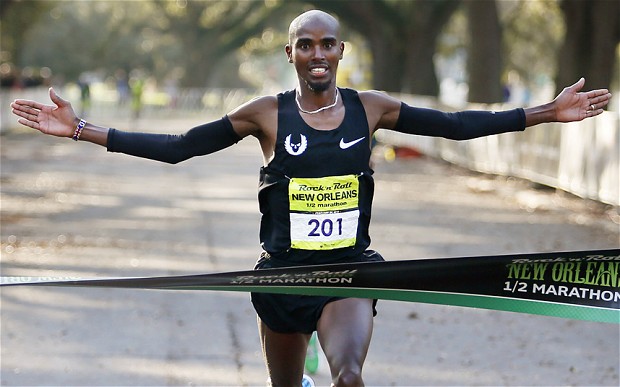 At half the distance, many were wondering how the Londoner will fare over the 26.2 miles of the city on April 13, 2014. However, the famous athlete believes that there is no reason for him not to swap collapse for victory. Farah said, "I wouldn't be here if I didn't believe I could win. I couldn't do that. Every race I want to go out and win." The world champion went on to say that his nature in everything is to try and win.
The coach of the athlete, Alberto Salazar has always been there for Farah and he keeps on encouraging him. Farah already has four wins in his name and his immediate target is Steve Jones's national record of 2 hours, 7 minutes and 13 seconds in Chicago in 1985.
Photo Credits: Telegraph