The recent report by Members of Parliament has stated that the chaos which was created at Gatwick Airport during Christmas Eve 2013 must be treated as 'a wake-up call' for all other airports in the UK. On December 24, 2013, over 11,000 passengers at the West Sussex airport were disturbed because of flight delays and cancellations.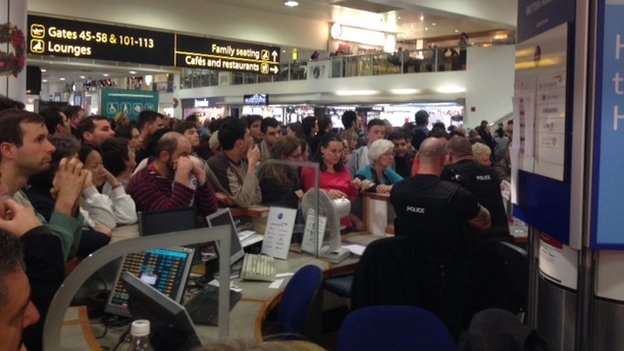 The House of Commons Transport Committee stated that flooding resulted in power failure, after which there was plenty of confusion, as well as lack of information at the airport. The report went on to state that there was not enough drinking water nor toilets at the airport. Meanwhile, Gatwick Airport said that it accepted recommendations of the report and it will set aside a resilience fund worth £30 million.
The report from the committee said, "The problems at Gatwick at Christmas Eve should be a wake-up call for airports across the UK to get on top of operational resilience issues." It has been recommended by the committee that operators of the airport must have well-drilled plans which will prioritize passenger interests.
The Civil Aviation Authority has been recommended to come up with plans in order to improve the provision of information for passengers regarding their rights during periods of disruption. The committee added that similar recommendations must be put in place in all airports across the UK.
Photo Credits: BBC