Drivers will now find themselves in a legal tangle if caught using the new Apple Watch while driving.
Using an Apple Watch while driving could put you in some serious trouble in the UK. Motoring experts have warned that using the Apple Watch could seriously impair driving capabilities and cause crashes. The punishment for using the wearable while driving would be the same as using a mobile phone – 3 penalty points, a £100 fine or 2 years in prison.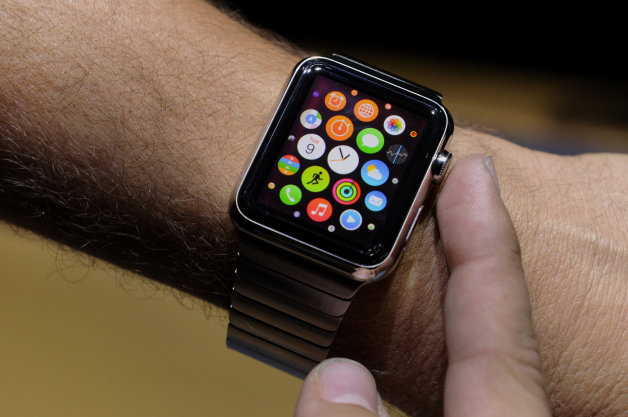 The Apple Watch was unveiled at the keynote ceremony by Apple held on September 9, 2014. The Apple Watch will be released sometime early in 2015 and will allow users to make calls and send and receive messages. These two functions form the basis of a mobile phone and therefore, it is considered as dangerous as using a cell phone will driving.
Using an Apple Watch while driving will "significantly" impair driving, London-based Institute of Advanced Motorists (IAM) has warned. According to research carried out by the institute on road accidents between 2006 and 2010, 1960 accidents have been caused due to distraction by mobile phones and 110 of them were fatal.
The report by the IAM also claims that using the smartwatch will affect lane position, speed, time spent looking at the road, all of which are factors that are likely to contribute towards a crash.
The Department for Transport (DfT) in the UK has confirmed that using the Apple Watch will attract the same punishment as using a mobile phone. The Crown Prosecution guideline states that when a driver using a mobile phone causes death by dangerous driving, a punishment of 2 years in jail is added.
IAM Director of Policy, Neil Greg said, "It [Apple Watch] has the potential to be just as distracting as any other smartphone device."