The death toll of the bomb blast in India, in the city of Pune at the world famous German bakery, has risen up to 16, with the last death at a hospital on Wednesday
21 year old, Anaj Alfateh Sulamian, a Sudanese student was the last victim that did not survive after injuries. He is also the 5th foreigner who has died in the blast.
There are reports that around four people have been questioned so far in connection with the blast at German Bakery on the 13th of Feb.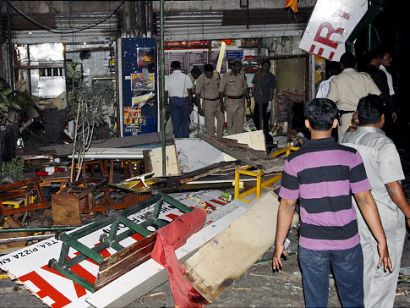 This bombing is the first blast since the deadly Mumbai 26/11 attack by terrorist that killed many people.
German Bakery was very popular with foreign tourists and used to be full on most occasions. When the explosion took place the bakery was full. The location of the bakery is very near the famous Osho Ashram, a mystic center with a lot of foreign visitors.
Reports say that an unattended package was the cause of the explosion when a waiter from the bakery tried to open it.
This blast was just a day before India and Pakistan agreed to meet to talk in Delhi, the capital of India. This was the first formal negotiations since the 26/11 attacks in Mumbai by terrorists.
India blames a Pakistan-based militant organization called Lashkar-e-Taiba for the Mumbai 26/11 attacks which killed over 170 people.