Sports Illustrated bombshell Brooklyn Decker and the lovely Mrs. Andy Roddick has got herself a ticket to Hollywood after bagging a role in a movie alongside famous actors Jennifer Aniston, Adam Sandler, and Nicole Kidman.
Brooklyn Decker started of the year on a good note after landing on the cover of the much coveted Sports Illustrated 2010 edition and now she's going to be in a movie!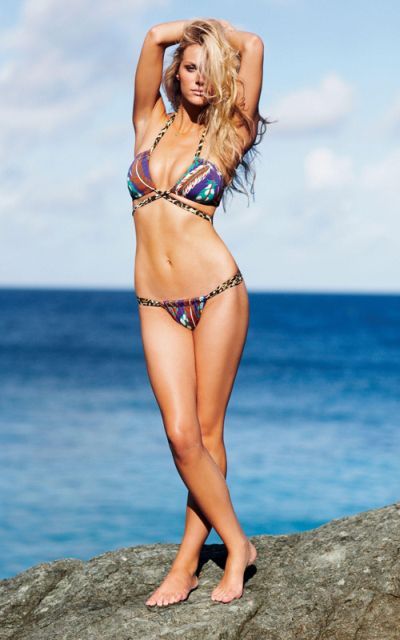 The 22 year old model will act in the film "Just Go With It" and it will be released on Valentine's Day next year.
According to reports, Brooklyn will play Adam Sandler's love interest.
Decker tweeted: "That's why I'm in L.A. now and so excited to get started! The cast has been AMAZING and welcoming. I can't stop gushing about everyone involved!".
We can't wait to see this hot lady sizzle on screen.