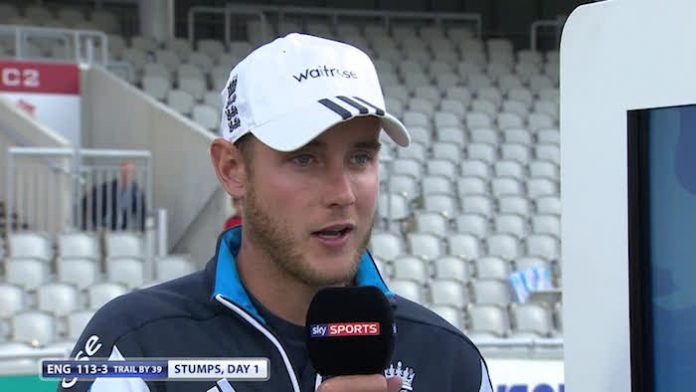 England fast bowler Stuart Broad fit to take on the World Cup 2015 challenge.
England fast bowler Stuart Broad is on course to make a comeback to the English cricket team for the one-day triangular series against India and Australia from January 16, 2014. Broad underwent a knee surgery last month and did not participate in the ODI series against India in August 2014. The bowler had been suffering from patellar tendinitis for a year and was looking for the right time to get it corrected.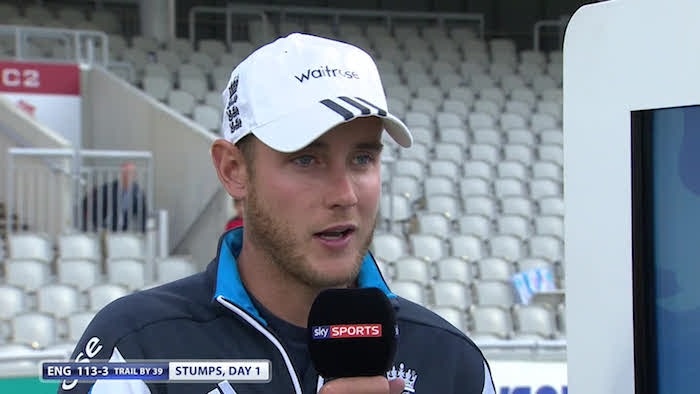 Photo Credits: Sky Sports
With a dull English season ahead, Broad thought the best time to get his surgery would be right after the Test series against India. The time between his surgery and the next series England plays. With the World Cup now only a few months away, England will hope that their premiere fast bowler can return fit.
A medical assessment by the English and Wales Cricket Board (ECB) is still to go through, following which Stuart Broad will join bowling coach Ottis Gibson at England Performance Programme fast-bowling camp in South Africa.
On being asked about whether he will be fit for the World Cup 2015, Broad said, "Until you've played a game it's hard to really get that match fitness, but I'll hopefully get on that plane to Australia in better physical shape than I started the summer."
The World Cup will be played in Australia and New Zealand from February 14, 2015 to March 29, 2015.