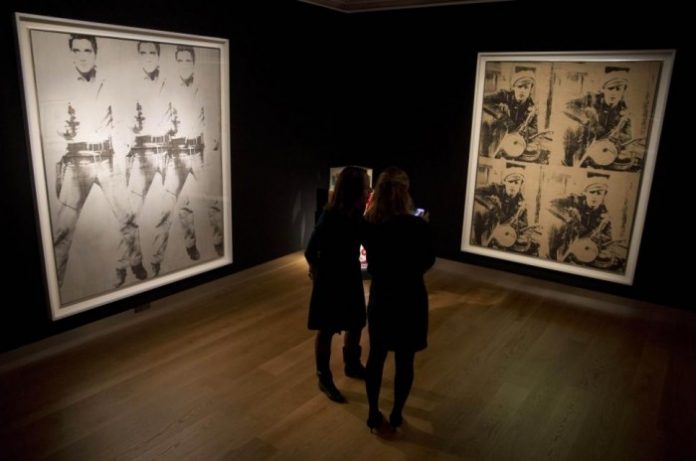 The 1963 Andy Warhol artwork, Triple Elvis, sells at an auction for $81.9 million.
Andy Warhol's famous triptych, 'Triple Elvis', that shows the 'King of rock and roll' as a gun-toting cowboy in ink and silver paint has been sold to an anonymous European buyer for $81.9 million. The painting, a publicity image for the movie Flaming Star, was one of the 22 versions made by the artist. The Elvis Presley image is 7-foot-tall and was estimated at over $60 million.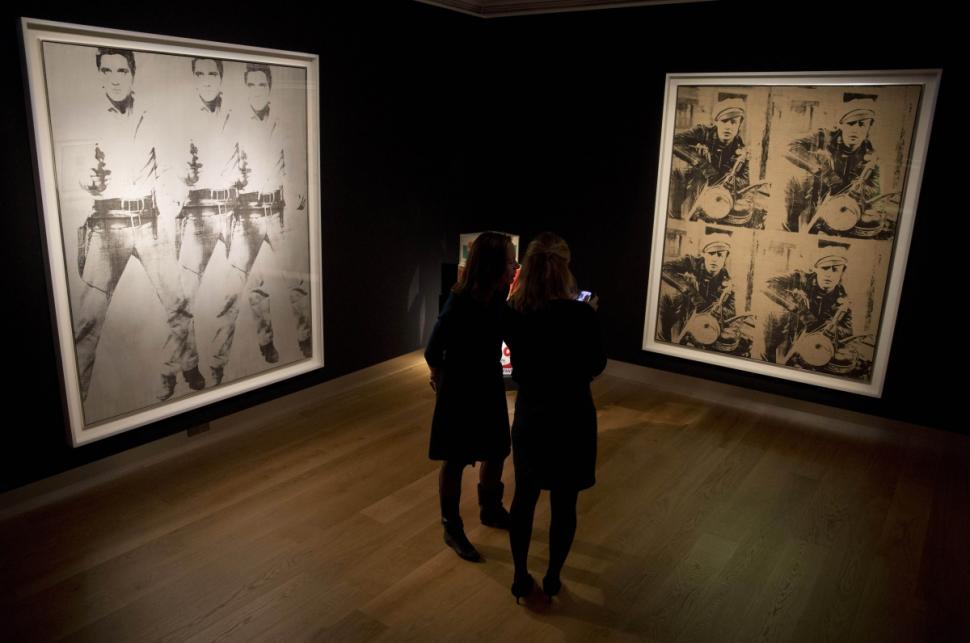 Another portrait by the artist that was sold for $70 million was a quadruple panel art of Marlon Brando, called 'Four Marlons', and was one of the two paintings made in 1967. The four identical images of a young Marlon Brando is wearing a leather jacket and a cap in the portrait that was in a still from the movie The Wild One.
The 1966 work is 6.75 feet high with an estimate similar to that of Triple Elvis. Both Warhol paintings previously belonged to a German casino house in 1970s. The post war and contemporary art auction took place at Christie's in New York.
Other works that were auctioned were Willem de Kooning's life-size 'Clamdigger' from 1972, a giant sculpture of a monkey, 'Balloon Monkey', and an untitled 1970 painting from Cy Twombly's Blackboard series.
Photo Credits: nydailynews.com