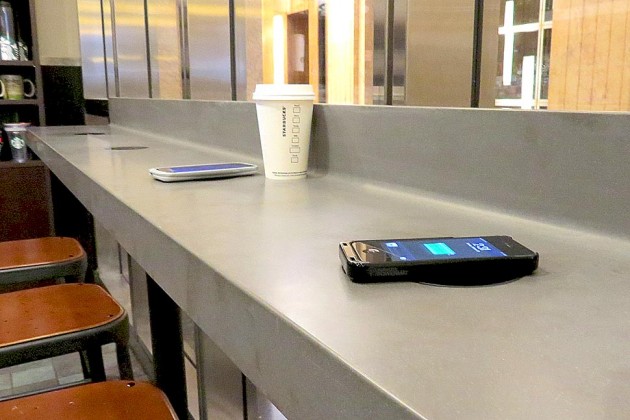 US based coffee chain Starbucks has introduced wireless charging points at ten shops in London. The customers at Starbucks will be provided with a universal key at the point which can help to plug in the device.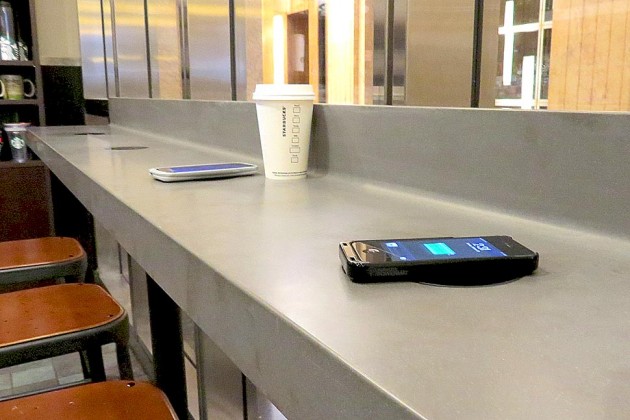 The key and the device is kept on one of the Powermats on the tables placed in the coffee shop that charges the smartphones. and laptop devices. The technology has been launched recently after it was rolled out in 2,000 of the US stores in the past couple of months.
The service was launched after a year long trial. The European vice president of marketing at Starbucks, Ian Cranna said, the implementation of the service was a 'no brainer' for the coffee chain brand. Cranna added, "Increasingly, Wi-Fi connectivity – which used to be the angst for customers – has become much more widely acceptable. What we see now is power is the angst. Walk into any of our stores and the most popular seats are the ones near the outlet where you can charge up."
The wireless charging has been introduced so as to give an enhanced experience for the customers. The coffee chain also uses the cloud services to plan its innovation strategies. Robert Teagle, the firm's IT director said that their customers on an average spend 3 to 5 minutes if they are grabbing a coffee and about half an hour if they are having it at the store. Teagle added that it is a short period of time and their focus is on making their experience better.
Photo Credits: bwbx