A devastating earthquake measuring 8.8 on the Richter scale rocked Chile in the early morning hours. The devastation was vast killing hundreds of people, crumbling buildings and damaging roads and bridges.
The Chile earthquake was worse than the massive earthquake that took place in Haiti last month.
If you look at the Chile earthquake pics below, you can see how much damage the biggest earthquake of the century has caused to Chile. There are reports that a tsunami is expected in Hawaii as a result of the massive Chile earthquake. People in Hawaii have been warned and already being evacuated in anticipation of the tsunami.
Check out some Chile earthquake pictures: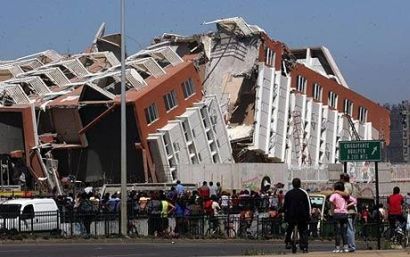 People look on at a collapsed building in Chile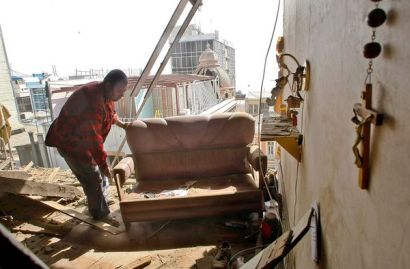 A man moves the remaining furniture of a badly damaged house in Chile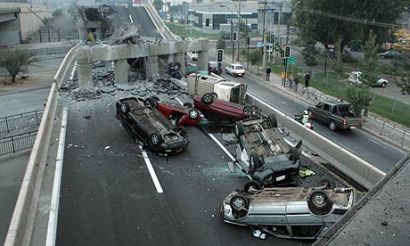 Cars lie turned on a damaged road