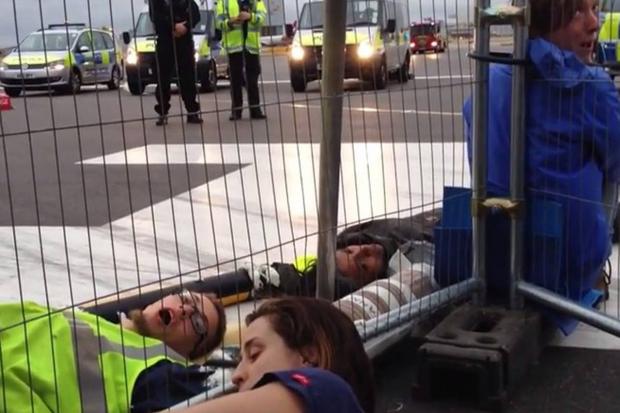 Expansion plans of the Britain's Heathrow airport has once again caused a concern after 12 activists crashed in to a perimeter fence and chained themselves on the runway to protest against the plan. The protests has led to a cancellation of some flights.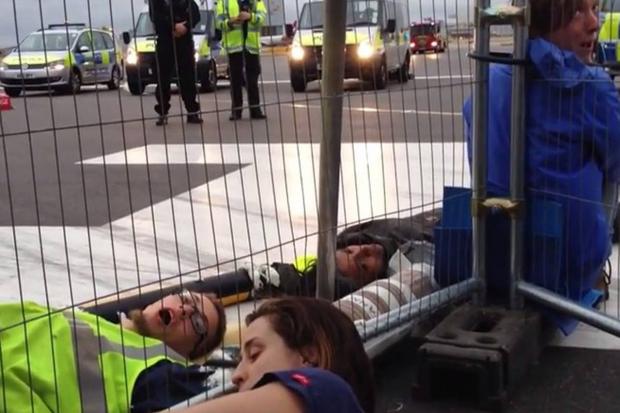 The recent incident has also raised a question on the security of the Europe's busiest airport. The activists said that they just had to cut through an unguarded wire fence that granted them access to the northern runway. Heathrow released a statement which said, "Both runways are open, although there will still be delays and a few cancellations — we are sorry for the disruption to passengers".
The activists belonged to a group known as the Plane Stupid, that opposed the growth of aviation. Some of them even posted pictures on Twitter which showed them chained together and lying besides the black scars that were left by the landing planes. Some of the later pictures showed some of them being taken away by the British police. However, the protestors were far enough away to allow most of the planes to take off.
The recent disturbances has indicated that the expansion plans for Heathrow might not be smooth. Prime Minister David Cameron is expected to take a decision on the third runway by the end of the year.
Photo Credits: amazonaws