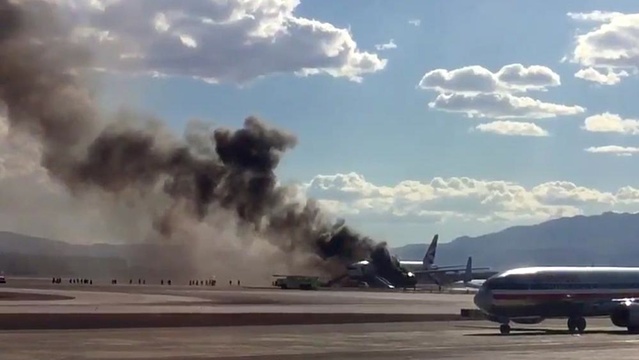 A British Airways jet had to be evacuated after fire broke due to an engine failure at McCarren Airport on September 8, 2015. 14 minor injuries have been reported. Spokesperson Ian Gregor from the Federal Aviation Administration said that the Boeing 777-200's left engine caught fire as it was preparing to take off from McCarren Airport.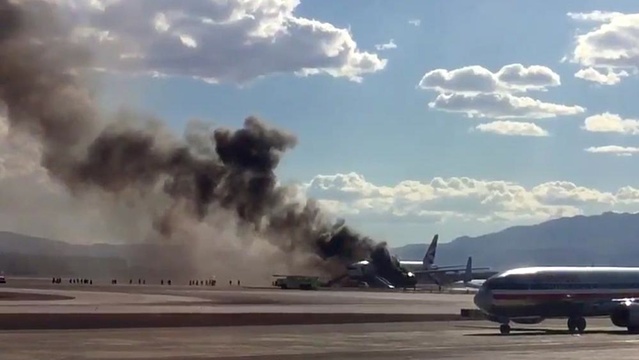 Firefighters discovered black smoke coming out of the flight but was doused immediately. The airport said that the incident involved the British Airways Flight 2276 which was heading towards London's Gatwick Airport. There were 159passengers and 13 crew members and all were safely evacuated from the flight. Fire officials informed that the injured people were taken to the Sunrise Hospital for minor injuries.
Most f the injuries were caused due to sliding down from the inflatable chutes to escape. The pilot was heard on the audio recording as he calmly announced to tell air traffic control, "We are evacuating on the runway. We have a fire, I repeat, we are evacuating."
The firefighters at the airport reached the flight in two minutes after getting reports of flames and in another three minutes everyone inside the plane were evacuated. After the fire was extinguished, emergency vehicles could be seen surrounding the airport.
Photo Credits: guim