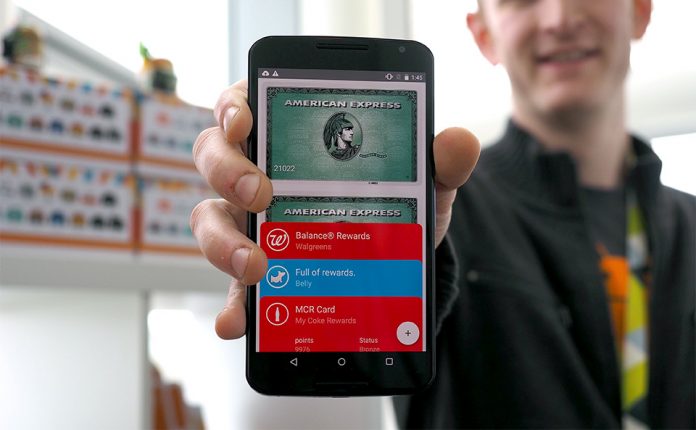 Search engine giant Google has launched the Android Pay service on Android devices in more than 1 million locations in the United States on September 10, 2015. Android Pay is a payment app that can be used through the Android devices with the help of the Near Field communication technology and Google's Kit kat + operating system.
The new Android Pay will be competing with other payment services like Apple Pay. People who are already using Google Wallet app can access Android Pay through an update. New users will be able to download the app from Google Play store in the next few days.
The Android Pay payment service will be rolled out at more locations in the United States. More features are also expected to be added to the service in the next few months. The service will support debit cards, credit cards on payment networks of American Express Co, Master Card Inc, Visa Inc, and cards that are issued by the Banks of America, U.S Bank and others.
The search engine giant said that Google and Citi Group inc and Wells Fargo & Co will also be added to the list in the next few days. The service will be supported by industry standard 'tokenisation' card security service, as a measure for security.
Photo Credits: aolcdn