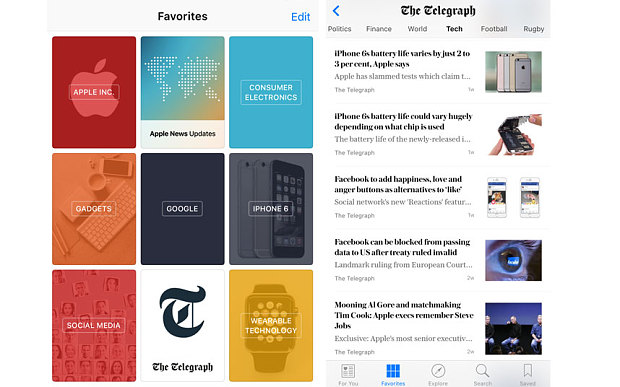 Apple News app has now launched in the United Kingdom. The application allows the users to share the articles on social media. Triniti Mirror can put links to its own website. Apple News will bring news items from some of the titles like Telegraph, BBC, Sun, Guardian and Sky News and will be presented in a single app that will help to replace the built-in newsstand app that will come as a part of the iOS 9.1 update.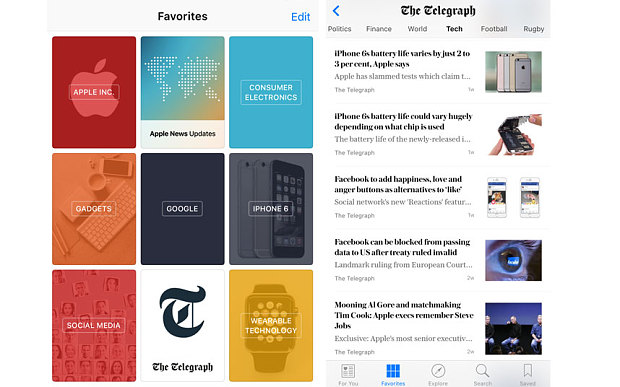 Many of the magazine publishers will also be providing content on the app. Some the names include Vanity Fair, Top Gear, Cosmopolitan and Radio Times. The users of the app will be able to read full stories from the current day's news that will include sports, celebs and more.
The best part is that the app has a simple user friendly interface with articles that are formatted to work with the iPhone or the iPad screen. With a quick search of the publication on Apple News the users can save it as one of their favourites for quick and easy access.
The launch of Apple News app in UK comes at a time when concerns are increasing about ceding power to the larger organizations , who control the distribution of content.
Photo Credits: telegraph