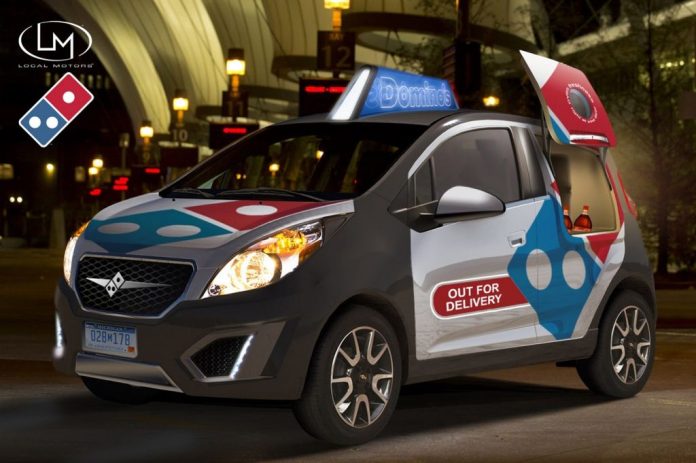 Pizza giant Dominos is leaving no stone unturned to stay in the fast food market competition. The company has launched its specially designed pizza delivery vehicle on October 21, 2015. The vehicle is known as the Pizza Mobile – The Domino's DXP (Delivery Expert).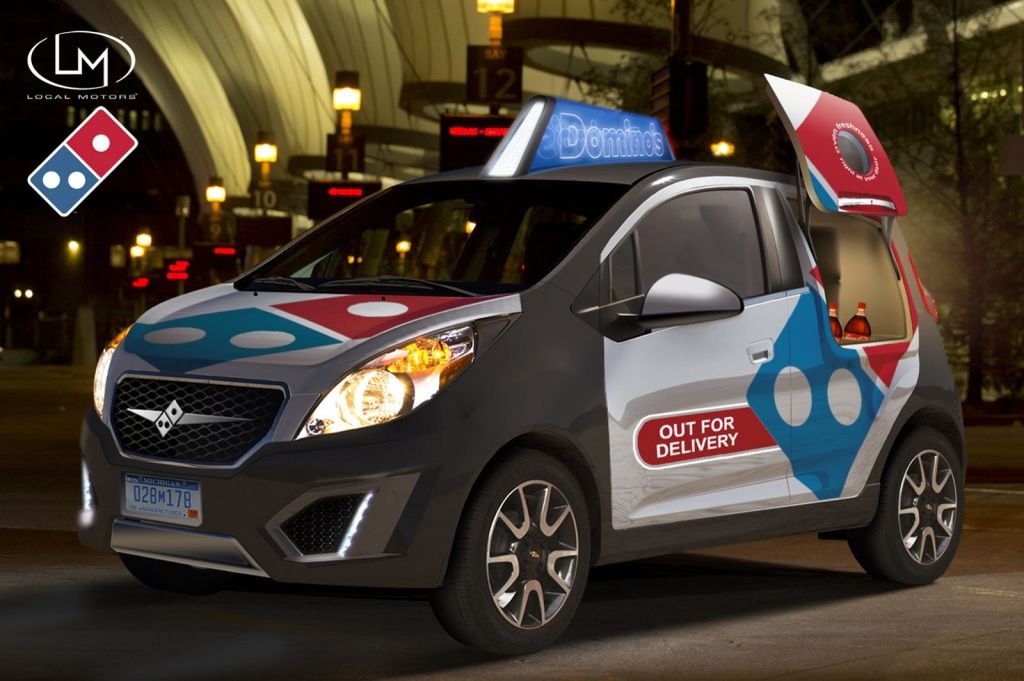 It took about three years to develop the design along with Roush Enterprises, General Motors and Former GM research and Development executive  Kenneth R Baker. The new Pizza Mobile was unveiled at Domino's Farms in Ann Arbor and will allow the drivers to deliver  oven-hot pizzas  to the customers. The president of Domino's USA, Russell Weiner said, "We wanted to design a vehicle for our customers to continue to have a positive, fast and easy delivery experience".
The president added that it is not a gimmick and have actually spent millions of dollars developing this concept. Domino's has selected Chevrolet Spark as their vehicle of choice for the DXP. The vehicle has a hot oven that can heat up, up to 140 degrees Fahrenheit behind the driver's door and can fit 80 pizzas.
For now the company is planning to convert and deliver 100 DXPs to 25 of the major cities in the US including San Diego, Houston, Detroit, Seattle and Boston.
Photo Credits:  motorbeam