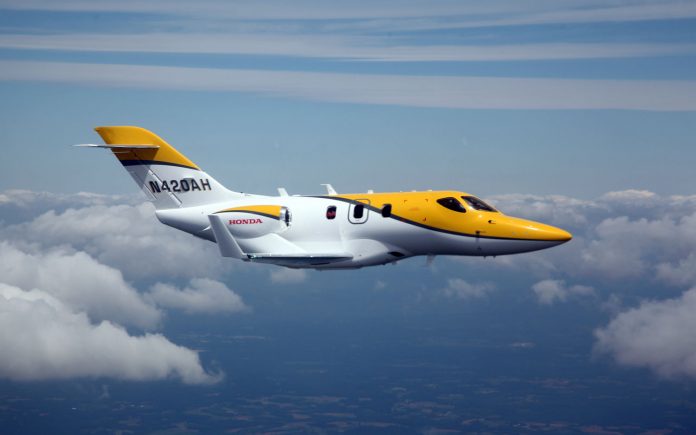 Auto giant Honda is now living its dream as it has also become a plane maker. The Federal Aviation Administration officially certified HondaJet, an entry level business jet on December 9, 2015. The certification means that the company can now deliver its first business jets to the customers who are playing about $4.5 million for every plane. Michimasa Fujino, the CEO of Honda Aircraft Company said, "We have approximately 25 aircraft on the final assembly line".
The CEO added, "Our target is to ramp up as quickly as possible." Fujino at the event also discussed the future of HondaJet as it is looking forward to its assembly line in Greensbro, North Carolina. The plant has 1,700 employees and is building a jet that is aimed at a small but potentially lucrative light business jet market. Wayne Plucker, a consultant with Frost & Sullivan, said that the light jet market took a back seat since the recession but is now getting some lift.
HondaJet has made a different design for the jets by leaving more space in the cabin by mounting the engines above the wings instead of being attached to the rear of the fuselage like most of the jets do. The company believes that the new change will make a difference with the prospective buyers.
Photo Credits: CNBC