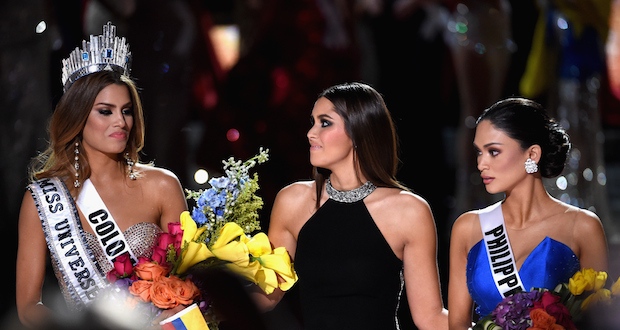 A big awkward moment shocked the audience and the contestants at the 2015 Miss Universe 2015 show at Las Vegas on December 20, 2015. Host Steve Harvey mistakenly declared Miss Colombia as the winner of the night, when she was the first runner up. The winner of the pageant was Miss Philippines, Pia Alonzo Wurtzbach.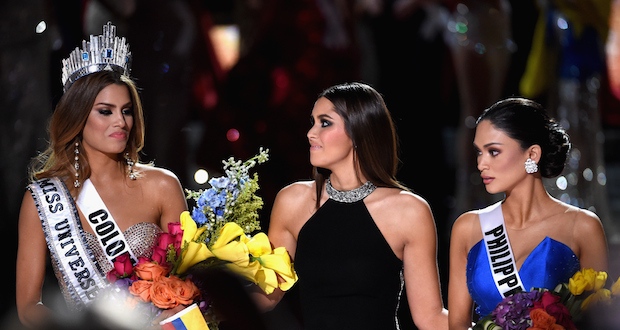 However, the host of the show had to make the corrections as the audience and Miss Colombia had already started rejoicing over the joy of winning. Harvey said, "OK folks … I have to apologize". This happened when, the Miss Colombia Ariadna Gutierrez was crowned and smiled and blew kisses to the audience.
When the mistake was corrected, Wurtzbach appeared lost and stunned and returned to the stage to claim her crown. The coveted crown was taken off the head of Miss Colombia and put on the winner Miss Philippines.
An embarrassed host then took his Twitter account to apologize the audience and the contestants for the huge mistake. Harvey wrote, "I'd like to apologize wholeheartedly to Miss Colombia & Miss Philippines for my huge mistake. I feel terrible." This was the first Miss Universe title for a contestant from Philippines in more than 40 years.
Photo Credits:pmctvl