The Diamond Jubilee Bentley that was used by the Queen of the Unite Kingdom is now on sale at a dealership in Bramley, Surrey. The Bentley was used by the Queen in 2012 and started with a visit to 10 Downing street where she attended the first cabinet meeting with David Cameron.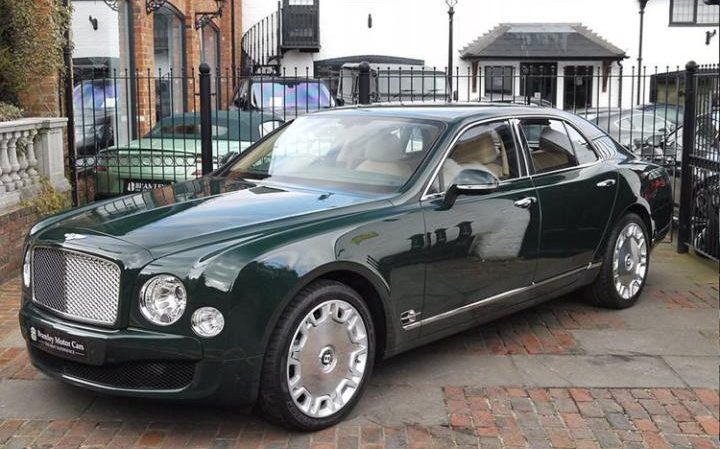 The vehicle was also used for the Queen's Diamond Jubilee celebrations before it retired in 2014. The Bentley is now in the market for £199,850 but is not much less than the cost of a new Bentley Mulasanne which is at £229,360. Auto Trader Retailer and Consumer Products Director, Karolina Edwards-Smajda said, "Auto Trader has a long tradition of advertising unique and famous cars."
The vehicle has run 5,826 miles when it served the Queen and the seller says that it is offering the Bentley Mulssane in immaculate condition. The vehicle has a full leather interior and a satellite navigation system and has a Windsor set as the home address.
The old Bentley has been replaced by a new Bentley Mulsanne which was unveiled in 2016 at the Geneva Motor Show. The Bentley can reach up to a speed of 60 mph in 5.1 seconds and has a top speed of 184 mph.
Photo Credits: telegraph