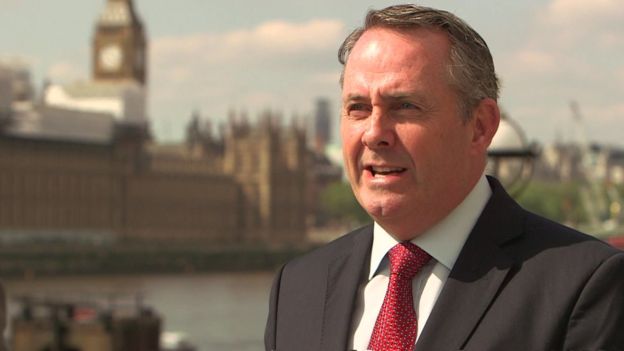 British conservative politicians Liam Fox has predicted that the UK's trade with the European Union will be 'at least for free' after Brexit. Liam added that it would be in other countries' interest to avoid the tariffs which is likely to harm the people of Europe.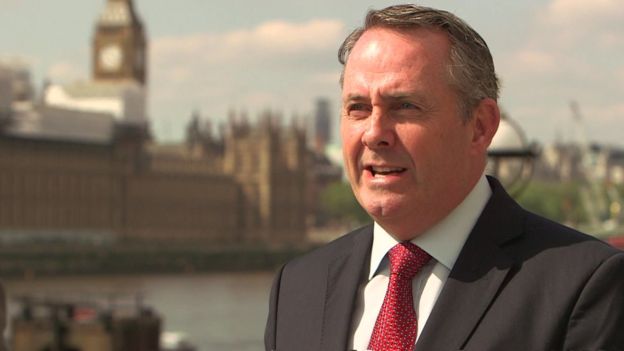 The International Trade Secretary also predicted that the UK would be considered as the standard bearer in terms of global free trade and that Brexit would prove to be a golden opportunity to shape new things. On the other hand Lib Dem EU spokesman Nick Clegg opined that Fox's opinion regarding the Brexit was delusional.
For now the UK is not able to negotiate in the trade deals while it is in the EU so Mr. Fox will help to negotiate new arrangements with other countries after the Brexit. Fox has already has had a few talks with the countries like Australia. During a speech in Manchester, Clegg said that the free trade had transformed the entire world for good and that the UK had a good opportunity to create a new role for themselves in the world as a member of the World Trade Organisation.
Moreover, Mr. Fox has also defended some of the recent comments that Britain was 'too lazy and too fat' with the businessmen preferring 'golf on Friday afternoon while trying to boost the country's prosperity.
Photo Credits: bbci