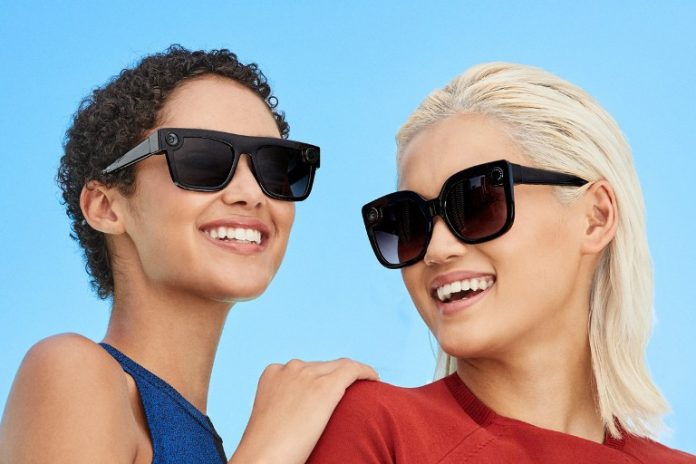 Snapchat is all set to launch two new styles of its video-recording sunglasses which will make it easier to film people. The new set of Spectacles have ditched the coloured tint around the camera lenses that featured on the first version in bright yellow and also in version two in different matching shades. The new feature makes it harder to spot their surveillance capabilities.
However, the lenses that are in the frames still light up when shooting so using the device for spying might not be a good idea. The spectacles come in two styles, Veronica and Nico and both have given up on the circular frames of the earlier two models for a rectangular shape with curved edges. For those who are wondering about the use of male and female name for the devices, it is for the genders they are respectively aimed at.
However, Snapchat insists that they are gender neutral due to its iconic wayfarer design. The new styles of the sunglasses are priced at £199.99 for V2 and £129.99 for the originals. But there is a reason behind the hike as both the new devices have polarized lenses which have a special filter to block out the reflective light that causes glare and reduces visibility. It also has a new semi-soft case. Overall the specifications remain the same. The devices can still capture HD pictures and videos up to 30 seconds in a quirky circular aspect ratio.
The pictures can then be beamed to the nearby smartphone where you can share them on Snapchat or other platform as well in circle, square or widescreen format. The devices are still water resistant so the users need not be worried about it being wet. They also come equipped with dual microphones for recording audio. Snapchat has also promised a new feature this autumn that will automatically curate snaps taken using Snapchat in to a Highlight story.
Photo Credits: The Verge