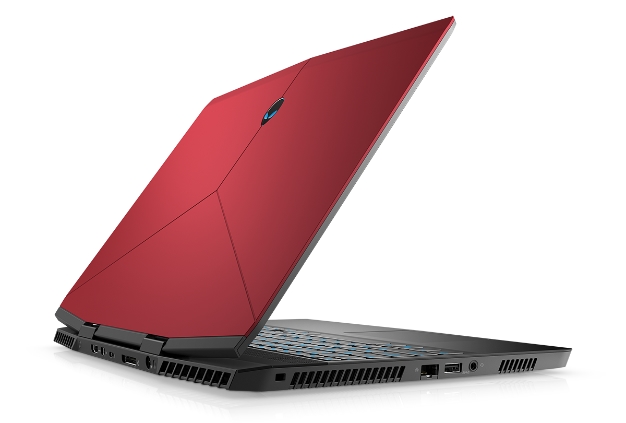 Gaming laptops are usually known to have bulky builds and there are just a few offerings in the market from the companies like Gigabyte, ASUS and Razer. All the current offerings in the market weigh under five pounds. Dell's flagship laptop line for gamers, Alienware is among the those who offer heavy cases and archaic screen bezels. However, the company is now bringing a change with the new Alienware m15.
It is the company's first truly lightweight and slim offering. The new device by Alienware is 14 percent thinner than the Alienware 13 and that too by sporting a larger 15.6 inch display. The new m15 weighs 4.8 pounds which is 20% less than the Alienware 13's 5.8 pound device. The new figures of the device are truly promising. In terms of the hardware, the device has been packed with all that is expected in a modern gaming notebook.
The gamers will have a choice of either the Intel 8th gen quad-core Core i5-8300H or a six core i7-8750H (which is the configuration that is noticed in most of the devices of the competitors). The gaming notebook also has either NVIDIA's GTX 1060 GPU or the 1070 Max-Q. The base version of the Alienware m15 has a 1080p 60Hz screen but the gamers will also have the option to go for a smoother 1080p 144Hz display or the 4K 60Hz panel. There will also be an option to add in up to 16 GB of RAM and it supports dual storage drives of up to 1TB SSD and a 1TB hybrid drive.
Alienware was always known for its design sense, however the company failed to keep up with other offerings in the market. Now Dell has something that can manage to impress the gamers. Going by the m15 prototype it feels remarkably light especially when it is compared with the Alienware 13.
Photo Credits: hothardware