UK Today News : A shooting has taken place at USA's Pentagon, and this has created a sense of panic among the people of Washington. Reports say that a gunman started shooting policemen on entering one of the subways.
According to reports from one of the nation's biggest new channels CNN, it is believed that the policemen assumed that the gunman was reaching for his identification, but instead he took out his gun and opened fire on the policeman. He seemed completely void of any emotion on his face and totally calm.
Reports also say that he used a 40 cal semi automatic with many rounds fired in an attempt to get into the Pentagon.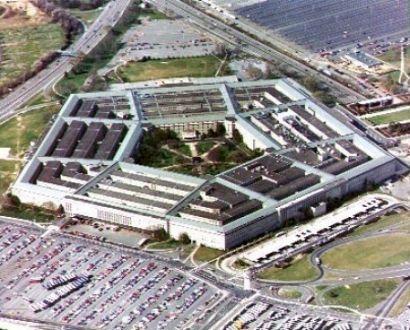 However, an investigation is still underway and no statement has been released about the condition of the injured policeman. It is believed that the suspect is "pretty serious" after policeman returned fire on him.
The Pentagon is the military center of the United States of America and is by far the safest buildings in the country. The news of a shooting is definitely a very frightening thought.
At tonight's press conference with Richard Keevill, chief of the Pentagon Force Protection Agency at the Pentagon said: "About 6:40 tonight, a person came (to) the Pentagon . . . area . . . (and) appeared to be pretty calm. As the officers started to ask him for his pass . . . he drew a weapon from his pocket and started shooting. . . . He did not say anything." (Source:Washington Post)
We'll keep you posted for any new updates on the Pentagon Shooting.