UK Today News : March 6, was a great day of joy for Rahul Mahajan who exchanged wedding vows with Kolkata-based model Dimpy Ganguly on India's Imagine TV's reality show swayamvar. This day will go down in history of television as it is the first every Wedding covered by TV world wide.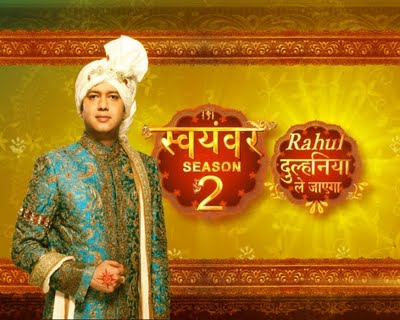 Mahajan chose 21-year-old Dimpy, a model and dancer, over Nikunj Malik, 25, and Harpreet Chhabra, 20, on a reality TV show called Rahul Dulhaniya Le Jayega, which was broadcasted by India's NDTV Imagine channel.
Dimpy, the luckiest and most beautiful dimpled girl was chosen from from top 14 contestants from the show and over 16,500 applicants to be Rahul Mahajan bride … Mrs. Rahul Mahajan, who is the son of India's slain Bharatiya Janata Party leader Pramod Mahajan.
Rahul reminded Dimply that in the audition tape she had mentioned that she fell in love with Rahul when she was five years old and her sixteen years of waiting is finally over.
"People say you can die in love, but for me you are worth living for. I can say in front of the whole world that I love you," Rahul told Dimpy.
To which Dimpy replied: "I love you too."
At Fatehgarh palace in Udaipur he expressed his feeling that he had a soft corner for Bengali Women as they are bold and beautiful, good looking a perfect combination of beauty and brains. And he had also mentioned that Kolkata has a very rich culture.
The wedding was a lavish affair at the Leela Kempinski Hotel, Mumbai . Several celebrities graced the occasion to shower their blessings on the newly wedded couple.