Morgan Freeman's left hand is still not yet recovered fully since his August 2008 car crash, he has an immediate surgery to reconnect his nerves in his left hand soon after the accident. Morgan Freeman's car crash took place in Mississippi.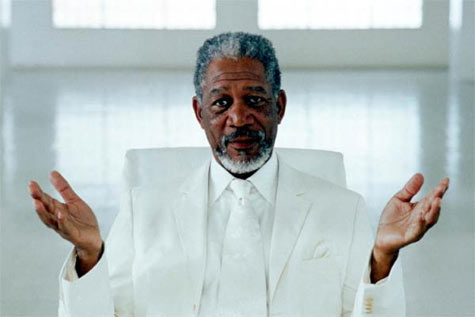 When people.com asked Morgan about his hand he stated.
"I suffered nerve damage and it hasn't gotten better. I can't move it,"
It is reported that Morgan Freeman;s left hand is paralyzed since his August accident and he also wears a glove in his left hand to reduce swelling.
On Oscar nominee luncheon he said, "If you don't move your hand, it will swell up," "Do you know you move your hand about a million times a day?"