Seems like Ben Roethlisberger finds it hard to not be in news. This time he is in the news because he has been accused of sexual assault again, No its not Nevada hotel worker Andrea McNulty this time, its another case.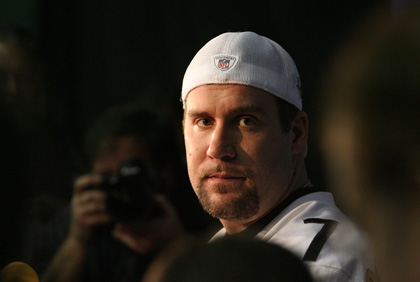 The Pittsburgh Steelers quarterback could be in a lot of trouble this time.
The Milledgeville Deputy Police Chief Richard Malone concluded a news conference a while ago confirming Ben Roethlisberger is under a sexual assault investigation that reports say took place at the Capital City nightclub. The place was very close to one of Roethlisberger's houses.
According to more reports from law enforcement sources, the victim has been interviewed by the police and treated at a hospital as well.
Witnesses are also being interviewed by the police and they will attempt to interview Roethlisberger soon.
Even the Georgia Bureau of Investigations is investigating along with the Milledgeville Police Dept.
Ben Roethlisberger is also being sued by a Reno women named Andrea McNulty who has claimed that Ben Roethlisberger assaulted her back in the year 2008.