A land mark bill on reserving third party seats for women in India was to be presented in the upper house (Rajya Sabha) today as well as later in the lower house (Lok Sabha), but unfortunately, it was deferred till tomorrow. India's Prime Minister Manmohan Singh is reportedly likely to call an all-party meeting on the issue of the Women's Reservation Bill on Tuesday after opposing parties – Samajwadi Party and RJD – threatened to remove their support to the reigning UPA government.
The bill which was to be passed today was stalled for the past 14 years due to opposition from various political parties thus resulting in unsuccessful moves in the past.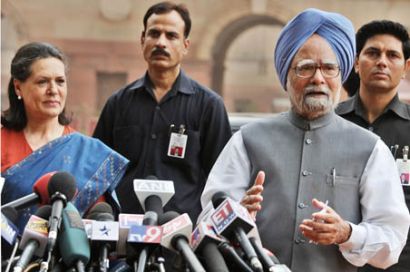 Its opponents in the parliament have demanded set quotas for women from Muslim and low-caste communities.
After the bill is passed in the Upper house the same will move to the lower house.
The bill is very much likely to be passed this time – even though it has been postponed till tomorrow – as it has the support of the Congress-led parliament UPA alliance, BJP-led NDA alliance as well as the Left parties.
Several smaller opposition parties have vowed to disrupt the proceedings in the parliament.
In 1996, when the bill was first introduced in the parliament, it had t proposed to reserve 33% of seats for women in the Lok Sabha and all the state legislative assemblies.
At present, there are 61 women MPs in the 543-member Lok Sabha..
The numbers will go up to 181 seats if the Women's Reservation Bill is approved.