UK Today News: Polish President Killed on Katyn Massacre Memorial Day – Photos of Top Polish Officials Who Died In The Plane Crash

The world woke up to the shocking news of the death of the President of Poland Lech Kaczynski , who died in a plane crash earlier this morning.
The President and a host of top officials were traveling in the same plane to Russia for the 70th anniversary of the Katyn massacre of Polish prisoners.
Although fog was named as the cause of the plane crash, both Russian ans Polish parties are investigating the real reason behind the plane crash.
Everyone across the world mourns the loss of the Polish President and 96 other people who were killed.
Here are photos of some of the Top Polish officials who were killed in the plane crash today.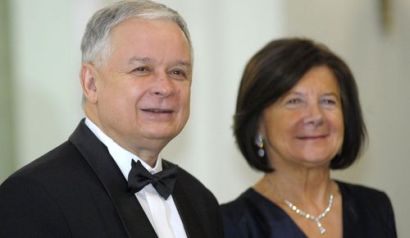 Polish President Lech and his wife Maria


L-R: Aleksander Szczyglo, Andrzej-Kremer, Andrzej Przewoznik


L-R: Gen. Franciszek Gagor, Grzegorz Dolniak, Janusz Kochanowski


L-R: Janusz Kurtyka, Mariusz Handzlik, Jerzego Szmajdzinski
Our condolences to all the people of Poland during this time of grief.