UK Today News: Meteor In Wisconsin – Fireball Flashes In The Skies Of Northern Wisconsin (Photo)
Northern Wisconsin had its skies lit up with a flash on Wednesday night when a reported meteor made its way across the skies.
The National Weather Service offices from Milwaukee to St. Louis Missouri, reported that at around 10 p.m. they started getting reports of a fireball in the sky.
Some officials have denied the fact that it was a meteor and said that it was a possible "space junk."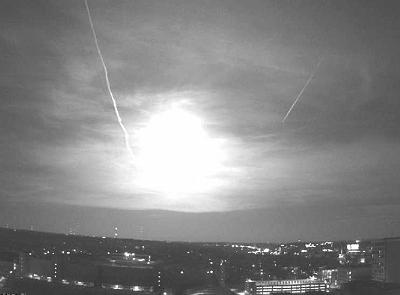 According to other news reports, sightings have been reported in areas of Minnesota, Wisconsin, North Dakota, South Dakota, Indiana, Missouri and Michigan.
The National Weather Service said that a meteor shower called the Gamma Virginids had begun April 4, is reportedly at its peak and will continue until April 21.
Officials say that the fireball might have been caused by a meteorite.