UK Today News: Halle Berry and Gabriel Aubry Split

Halle Berry and her boyfriend Gabriel have finally called off their four year long relationship, now they are working on the custody of their two year old daughter Nahla.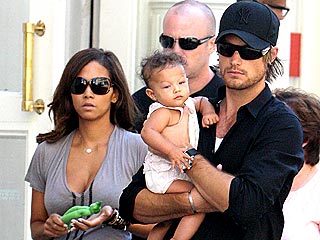 The Oscar winning actress had met Aubry at a Versace shoot in 2006 and then they got into a relationship, two years later their daughter was born.
As a matter of fact, Berry never minded the 9 year age difference between them and that's the reason it seems they never got married. She in an interview stated that she was feeling more married than her prior marriages and that they are very true together and that's more important than a piece of paper that makes a marriage.
When she was asked whether her relation with Aubry be long enough, she simply never answered the correct way, saying that for the moment she is with him, and it feels good.
Even when she was uncertain of her relationship with Aubry she told Ellen DeGeneres that she wanted more children.