UK Today News: 2010 Pittsburgh Marathon and Flying Pig Marathon 2010 To Have Record Participation
The 2010 Pittsburgh Marathon will take place on Sunday, May 2, 2010 and almost 16,000 will be participating in this year's marathon and half marathon.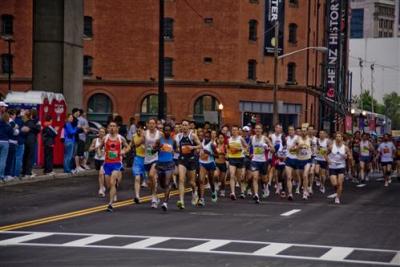 Reports say that this is a 60 percent rise from the number of runners who took part in last year's Pittsburgh marathon.
The Pittsburgh Marathon will see participants running through the 26.2 mile course.
Reports say that 77 percent of runners today will be from Pennsylvania, while the other runners will be coming from 47 other US states as well as 10 countries.
Besides the Pittsburgh marathon, the Flying Pig Marathon in Cincinnati, will also take place today and will have approximately 25,000 runners today.
The Flying Pig Marathon 2010 takes place in Cincinnati and this also happens to be the 12th annual Flying Pig Marathon.
Check back here for the 2010 Pittsburgh marathon results and the Flying Pig Marathon results.