UK Today News: Helen Wagner, US Soap Legend Dies at 91

Helen Wagner, Best know as Nancy Hughes in the CBS famed soap "As the World Turns" died at her ripe age of 91.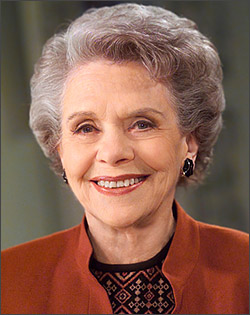 CBS stated in their reports that she died on Saturday and no further information is available. Wagner was the one who said the first lines of the show, when it had commenced for the first time in 1956.
She was also holding the Guinness World record of playing the same character in any show for the longest time. Wagner still was in the show till it was announced in December that the show would be cancelled in September this year.
In her interview in 1988, she told that she never wanted the character Nancy to be a fading star in the show; the lady was too dynamic to be a ghost in the past. The show ran for the first time in '56, it used to run for half an hour rather than 15 minutes and then later in the '70's it was decided that the show would be a full one hour entertainment.