UK Today News: Two People Injured In Explosion At Redstone Arsenal Army Base
Explosion At Redstone Arsenal : On Wednesday two people were injured in Redstone Arsenal, a base where the US Army conducts missile tests and training.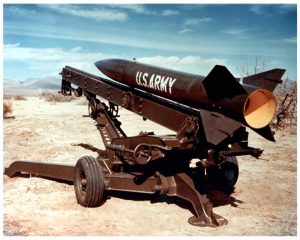 The Deputy of Public Affairs, Officer Kimberley Henry quoted that there were no causalities, there is nothing to be cautioned about the base after the incident, and that all the personnel were accounted for after the explosion at 8.45 a.m.
She further told the press that one injured was flown to the UAB hospital in Birmingham and the one was flown to a Huntsville hospital. There has been no relative information to hunt down the cause of the explosion, but the explosion occurred in the building 7352 where missile and aviation research is done. One of the resources says that the workers were trying to remove a propellant that is used in rockets, which in itself is a very dangerous job.
Redstone Arsenal which is said to house around 32000 workers in Huntsville conducts missile and helicopter programs test and research.
The base is also housing to US military's weapons. It is the place where the government trains technicians and investigators on bombs and explosives.