UK Today News: Elena Kagan Is The Supreme Court Nominee – Growing Interest in Elena Kagan's Personal Life
Elena Kagan Supreme Court Nominee, Solicitor General, Elena Kagan Personal Life, Elena Kagan Husband: US President Barack Obama has selected Solicitor General Elena Kagan as the new Supreme Court nominee to take over from John Paul Stevens – who will be retiring soon.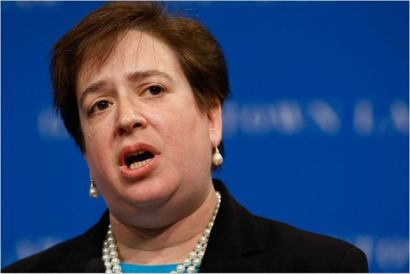 According to reports, this announcement is scheduled to take place on Monday at 11 a.m.
Elena Kagan, is a New York native and was first in line to be the nominee for the Supreme Court. The 50 year old was also a finalist for the high court vacancy last year, but Justice Sonia Sotomayor was instead selected to take over from retiring David Souter.
Kagan was born in April 1960 and is a Jew from Manhattan. She studied in Princeton University and Harvard Law School and later on worked as a law clerk for well-known liberal federal judge Abner Mikva, and after that with Thurgood Marshall on the high court.
Ever since the news of her nomination broke out, a lot of people are interested in Elena Kagan's personal life and want to know whether Elena Kagan has a husband. Some reports say that she has never been married and there are others that allege that she is a homosexual.
Whatever it is, President Obama has great faith in her and she is all set to take up her new role.