UK Today News: Lindsay Lohan and Indrani aka Julia I. Pal Chaudhuri Are Dating?
Lindsay Lohan, Indrani,Julia I. Pal Chaudhuri: Actress Lindsay Lohan and Indian photographer Indrani aka Julia I. Pal-Chaudhuri, are allegedly dating and even spent a night at the Lohan's hotel.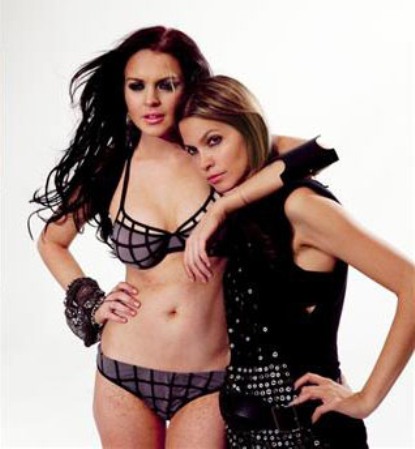 (Courtesy: IMeanWhat.com shot by Marcus Klinko & Indrani)
Reports say that Lindsay has a new 'cougar' lesbian lover and stunning photographer and reality show star Indrani as her girlfriend.
The 23 year old Lindsay, who was previously dating deejay Samantha Ronson can now be seen moving around with the hot photographer, Indrani. The duo met at a photo shoot last fall.
Indrani reportedly stated in her post that, they have been recently spending a lot of time together and she has never been in a relationship with a woman before. But she feels that Lindsay is an exception, because she is smart, fascinating and really hot.
Indrani's lens duo, Markus Klinko feels that they both deserve each others company, and they both influence each other. It's always been noticed when they are together, they speak about art and deeper meaning of life.