UK Today News: Iran Nuke Deal – Iran Tells The West To Accept The Nuclear Program Deal
The Parliament speaker of Iran, Ali Larijani, made it clear and pointed out to the West that they will not send their enriched Uranium to Turkey – as per the agreement – if the G5 nations do not accept the nuclear program entirely.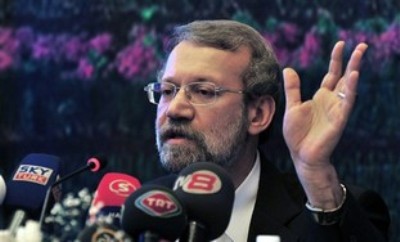 Larijani quoted that if the G6 countries of US, UK, Russia, China, and France intend to put any more conditions on the contract, beyond which Brazil and Turkey negotiated then Iran would withdraw from the deal completely.
Even the Deputy speaker of the Parliament, Mohammad Reza Bahonar, stated that, if the UN Security Council approves the fourth round of sanctions against Iran nuclear program, then Iran will completely drop the fuel deal. The Turkish counterpart spoke to the press and said that, the agreement is just a partial answer to Iran by the International Atomic Energy Agency.
He later spoke up asking whether this will really prevents the UN Security Council. He doesn't think so, nor would the process speed up, that too he is not sure of, but one thing can be confirmed, that the very little things for the moment are clarified.