UK Today News: Syria and Lebanon Condemn Israel – Gaza Flotilla Attack Can Lead to War

The President of Syria, Bashar Al-Assad, and the Prime Minister of Lebanon, Saad Hariri stated, that the attack on the flotilla by the Israelis would fuel enough rage to start a war in the region.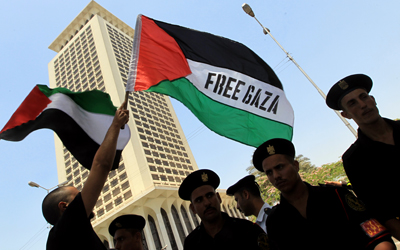 Both the countries have criticized Israel's attack on the civilians on board of Freedom Flotilla; Warnings have been sent to Israel that the violation of humanitarian norms will lead the Middle East towards war, which will in turn affect basic humanity in the area.
The attack was carried out by Israel's navy as they stormed into a flotilla which was made of six boats, which were carrying 700 Pro-Palestinian activists and around 10000 tones of humanitarian aid to the Gaza Strip. There were 10 fatal casualties reported during the raid.
The Deputy Foreign Minister of Israel, Danny Ayalon stated that if there is a new war coming up with the Hezbollah, then the Lebanese government and their Prime Minister will have to pay severely against such an action undertaken.