UK Today News: Ted Koppel's Son Andrew Koppel Dies at 40 in New York Apartment
Andrew Koppel Dead, Ted Koppel: Andrew Koppel, who recently passed away due to alcohol poisoning on the 31st of May, turned out to be the son of the famous television personality Ted Koppel. It was reported, that Andrew had been spending time with his friends recently, and after spending the whole day drinking with them he came back to his Washington Heights apartment and eventually passed out. H was later found dead in an apartment in upper Manhattan, New York.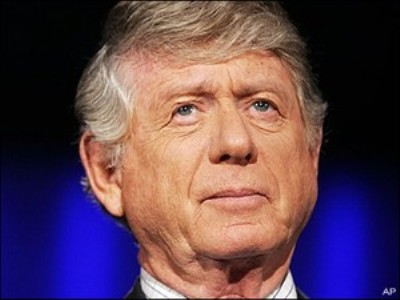 Ted Koppel
It was when one of the resident of the building who noticed that Andrew was not breathing. She immediately called in the paramedics. And according to reports, Andrews's state was so quite bad in his apartment – he had urinated and defected in his bed while he passed out – and he was later he rushed to the hospital where he was pronounced dead. More updates came from the hospital stating that there was no drug overdose or any other narcotics in his body; rather it was just a case of too much drinking on an empty stomach, for he had not eaten the whole day.
In the biography of Andrew Koppel, he wrote that he had no worries in life because of his father Ted Koppel.