UK Today News: The FIFA World Cup 2010  has begun in South Africa today after a very lively World Cup opening ceremony, and the  first match between the host nation South Africa and Mexico is already underway.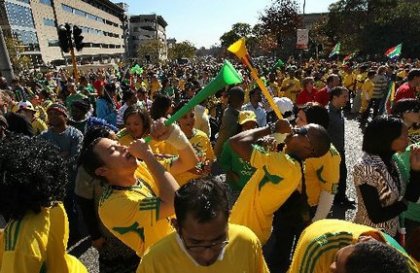 Pic Courtesy: Getty Images
The World Cup opening ceremony saw some very good dancers performing to the sound of some ethnic African music, and also saw US singer R.Kelly performing.
The FIFA world cup has opened to a packed stadium and soccer fans from across the globe are keeping track of each an every minute of the cup.
BBC Sport will show each and every match of the World cup to all viewers in the UK absolutely Free.