UK Today News: Spirit Airlines Strike Update – Spirit Airlines Cancels Weekend Flights In Anticipation Of Strike
Spirit Airlines Strike: Spirit Airlines Inc., a U.S. low-fare carrier, has reportedly canceled some of it's flights today till June 13 in anticipation of a probable pilots' strike.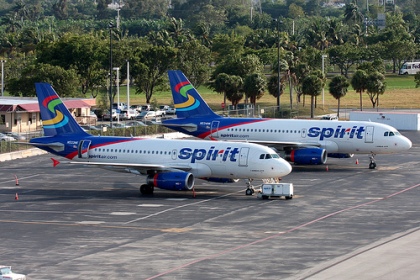 Reports say that Spirit and the pilots union are still in talks today in Washington. The deadline is set at 12:01 a.m. Saturday failing which there will be a walkout. The reported reason for the strike is over issues including pay, and the Spirit pilots say that their pay package is less than their competitors and they want a raise.
Spirit Airlines flies to 40 destinations throughout Central America, the Caribbean, South America, and the United States and searches for seats showed that they were not available.
Spirit, was originally based in Detroit before relocating their corporate offices to Florida.