UK Today News:BP Oil Spill Obama Speech – BP Agrees To Pay $20 Billion In Escrow Fund Run by Kenneth Feinberg
BP Oil Spill, Obama Speech: BP has agreed today, at the meeting in the White House, that it will pay $ 20 billion as compensation to the people who have been directly affected due to the Gulf of Mexico oil spill, which includes people who had their livelihood with the fish industry. Obama announced today that BP had agreed to put $20 billion into an escrow fund and will be independently run by Kenneth Feinberg – the mediator who oversaw the 9/11 victims compensation fund.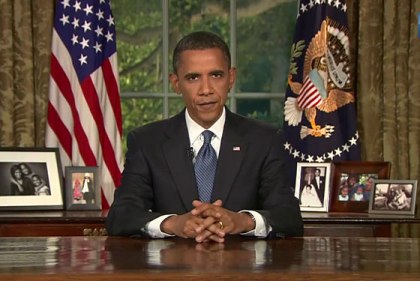 At the first meeting at the Oval office, US President Barack Obama spoke to the media referring to Chairman of BP, Carl-Henric Svanberg, and said that he should be notified not to move back from his duty in paying compensation to the workers and business owners who have been directly affected due to this catastrophe.
To make matters a little more serious, Obama stated that the distribution of funds will be monitored by a third party, so that there should be no manipulations arising in the process.
On June 15, 2010, President Obama said in his speech: "Today, as we look to the gulf, we see an entire way of life being threatened by a menacing cloud of black crude. We cannot consign our children to this future. The tragedy unfolding on our coast is the most painful and powerful reminder yet that the time to embrace a clean energy future is now."
The people in USA have been affected by the worst ever oil spill in the history of USA ever since the Deepwater Horizon oil rig explosion took place on the 20th of April this year.