UK Today News: NJ State Trooper Shot – Trooper Scott Graham Found Dead In Patrol Car
NJ State Trooper Shot : The New Jersey State Police have found NJ trooper Scott Graham dead in his patrol car on the off-ramp to the southbound Garden State Parkway, near Route 34 in Wall Township at around 7:30 a.m.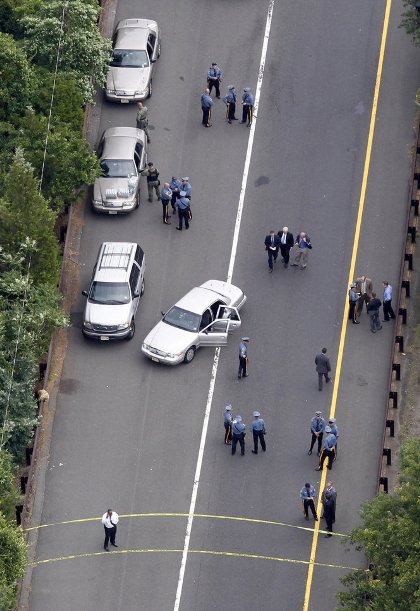 Photo Credit: Andrew Mills/The Star-Ledger
Reports say that Trooper Scott Graham was found by another law enforcement officer who happened to be passing by a little after 7:30 a.m. on Wednesday. Graham is said to have been a trooper for nine years and was reportedly assigned to the State Police academy in Sea Girt.
He is reported to have died of a single gunshot wound to the head, and authorities are investigating the cause of death.
The 35 year old New Jersey State Police trooper leaves behind a wife and three young children, State Police spokesman Sgt. Stephen Jones said.