Harrison Ford and Calista Flockhart Get Married In New Mexico on June 15
UK Today News: Harrison Ford and Calista Flockhart Get Married In New Mexico on June 15
Harrison Ford and Calista Flockhart Married: Hollywood actors Harrison Ford and Calista Flockhart have got married in Santa Fe, New Mexico, according to their publicist.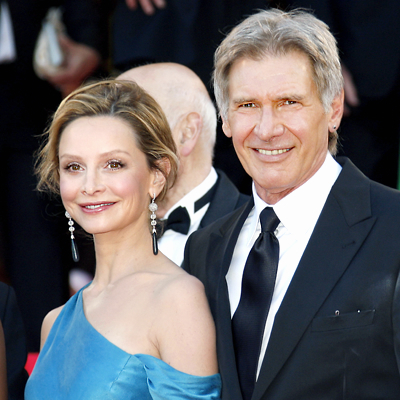 Harrison Ford and Calista Flockhart
Reports say that 67 year old Harrison Ford, and his longtime girlfriend Calista Flockhart, 45, were married at the hilltop mansion of New Mexico Governor Bill Richardson on June 15, 2010.
The couple met at the Golden Globes back in 2002 and have a son, Liam – adopted by Flockhart in 2001. This is the third marriage for Ford and the first for Flockhart.
Harrison Ford is famous for his roles in Indiana Jones, Presumed Innocent, The Fugitive, Air Force One, What Lies Beneath among others. Calista Flockhart is best known for playing the title role in TV sitcom Ally McBeal.
Ford is presently filming sci-fi thriller Cowboys and Aliens in New Mexico.