UK Today News: England vs Slovenia World Cup Match – England Beats Slovenia 1-0, Moves To Round 2
England vs Slovenia: After a fairly unimpressive performance e at the 2010 FIFA world cup this far, England finally put an end to the bad streak by winning their match against Slovenia to make it to round 2 of the world cup on Wednesday.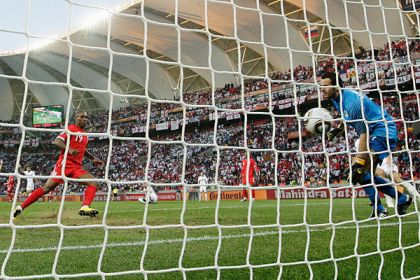 Slovenia, a team which was said to be an underdog in the tournament, had shocked the semi finalists of the Euro cup 2008, Russia, by beating them and then easily qualifying for the current world cup.
The day today for England was a win or go home situation; they had to make sure that they had a win to book a seat in the top 16. And today the man after England's success was Jermain Defoe, who in the 22nd minute, scored a goal after his team mate James Miliner gave him a pass, and he pushed it pass the Slovenian goal keeper making them 1-0 in the match and that remained till the end.
This is the first win for England in the tournament after having two disappointing draws against USA and Algeria.