UK Today News: Has Kate Gosselin's Botox Gone Wrong? – Kate To Return to 'The View' on 2nd July
Kate Gosselin Botox: Reality star Kate Gosselin has recently undergone a Botox procedure to keep up with her looks, and US Magazine reports that it looks like it has gone all wrong. Gosselin, 35, had recently been photographed, and is looking very different compared to her previous looks. When the photographs were published in US magazine, doctors clearly stated that she has what they call 'McDonald's arches' which is a clear sign of Botox surgery.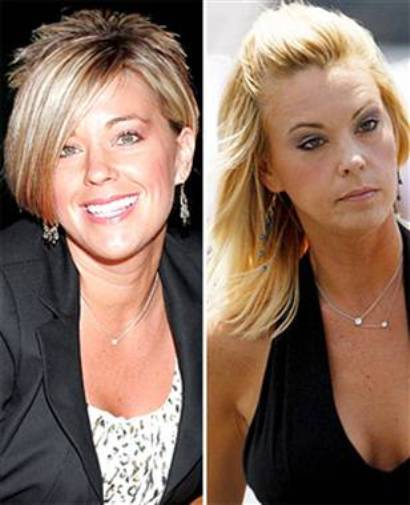 Kate Gosselin before and after
TV viewers will get to see the difference, as she returns to the show called 'The View' on 2nd July. It was even more shocking to hear the news from Life and Style magazine that Gosselin had spent more than $21000 on her hair itself, and that's not all, it has also been reported that she spent almost $10000 on her breast enlargement procedure.
Prior to her surgery she had denied of having any kind of plastic surgery on her body, she stated that she never had time to undergo surgery.