UK Today News: Tropical Storm Alex Moving Towards Mexico – Tropical Storm Warning Issued For Coast of Belize
Tropical Storm Alex: Tropical Storm Alex is reportedly en route to Mexico. The storm, that formed in the Caribbean on Saturday, was moving toward Belize and over the Yucatan Peninsula.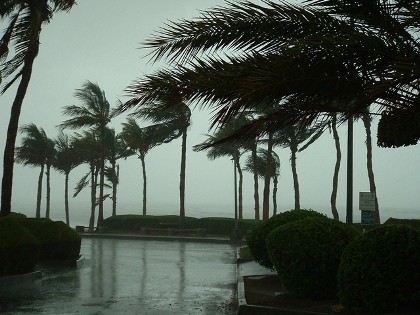 CNN reports that "a tropical storm warning is in effect for the coast of Belize, the east coast of the Yucatan Peninsula of Mexico, and various islands of Honduras."
However, in South Florida, Tropical storm Alex is not expected to create stormy climate here, at least, not today. This is a good news for the workers in the northern Gulf of Mexico who are working on the BP oil spill.
The first named storm of the 2010 Atlantic hurricane season, Alex, erupted in the early hours of Saturday. Today, it was 225 miles southeast of Chetumal, Mexico at 8 in the morning, aiming for the Yucatan, moving with a constant wind speed of 40 mph.