UK Today News: Kellogg's Cereal Recall 2010 – More Than 28 Million Cereal Boxes Recalled Due To Uncharacteristic Taste and Smell
Kellogg's Cereal Recall 2010: Cereal giant Kellogg's, in consultation with the United States Food and Drug Administration (FDA), has announced that they are voluntarily recalling over 28 million boxes of their cereal products, after receiving unpleasant feedback from their customers; following reports that the breakfast cereal failed to reach industry standards.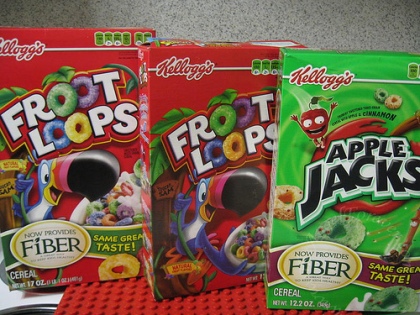 Kellogg's stated the recalled products include Kellogg's Apple Jacks, Kellogg's Corn Pops, Kellogg's Froot Loops and Kellogg's Honey Smacks cereals which were sold nationwide from March to June 2010.
The main reason behind Kellogg's cereal recall was due to "an uncharacteristic off-flavor and smell coming from the liner in the package."  Kellogg's stated: "We have identified a substance in the package liners that can produce an uncharacteristic waxy-like off taste and smell." (Kellogg's press release)
Reports say that customers claimed that the odor caused vomiting or nausea. as a result of the packaging.