UK Today News: Sergio Vega El Shaka Murdered? – Spanish News Agencies Report The 'Muerte de Sergio Vega'
Sergio Vega El Shaka, Muerte de Sergio Vega: Hailing from a small town called, Ciudad Obregon in Sonora, Mexico, singer Sergio Vega "El Shaka" was a part of a large Mexican family and famous for his music. Reports say that he was allegedly killed by a gunman while traveling in Mexico on Saturday night.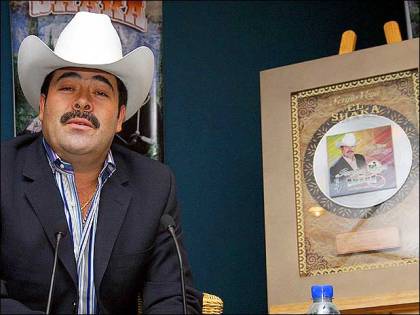 Some news sources allege that Sergio Vega is missing and there are other reports that claim the "Muerte de Sergio Vega" or that he has been murdered while going to Alhuey, in the town of Angostura, for a scheduled presentation with other artists.
El Universal reports : "The judicial authorities confirmed that the Sonoran artist (Sergio Vega), who traveled in the company of another person on board a Cadillac vehicle, registration VYL 1329, was hit near the toll gate of San Miguel by the occupants of another unit who shot him 30 times."
Sergio Vega and his brothers had formed a band and they have been continuously on the move, performing at various places. But lately it was known that he had been separated from the band due some personal problems, but other reports state that they were probably back together.
Sergio Vega is better known as Jose Sergio Vega Cuamea, and was born on the 12th of September 1969. In the '80s, he moved to USA, where he and his brothers had formed a band called, Los Hermanos Vega.