UK Today News:Tiger Woods Divorce Settlement – Elin Nordegren To Get $750 million, Confidentiality Agreement
Tiger Woods Divorce: Elin Nordegren, Tiger Woods' wife is getting $750 million as a payout in the divorce procedure, on conditions that she can never speak about his alleged flings with socialite Rachel Uchitel, reality star Jaimee Grubbs, porn queen Joslyn James and up to 17 others, publically. She can neither write about him even after he is dead.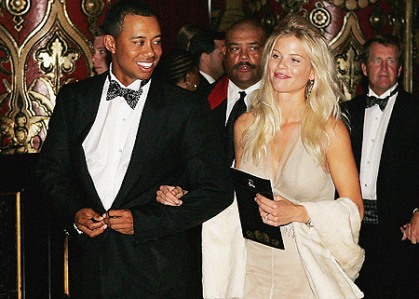 Besides money, Elin is going to have the complete physical custody of their children, Sam (daughter) and Charlie (son) and is going to share their legal custody.
Though, the kids are going to stay with their mother, Tiger Woods can visit them upto for half a week per week but without any woman accompanying him who is not related in any way.
It is said that Elin might file for divorce in the next week.
Tiger Woods has already returned to the game of golf two months ago, but is said that he is not playing like before but has improved a lot. Woods had mentioned back and neck problems for his for poor performances in the game.
Tiger Woods became embroiled in a sex scandal revelation last year, following a car crash after an alleged heated argument with his wife, former Swedish model Elin Nordegren.