UK Today News: Government Spends Thousands Of Pounds On Developing iPhone Apps
iPhone Apps: The Government's developmental cost of Apple's iPhone applications reportedly ranges between £10,000 – £40,000. This was revealed by the request from the Freedom of Information (FOI). BBC reports that this includes the application of the 'jobseeker' and the 'travel advice'.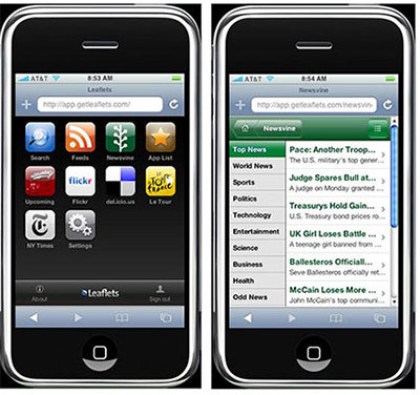 The news came within a few weeks after the government declared that it will be conducting a review on all the 820 websites of the company.
The application for the 'Driver and Vehicle Licensing Agency' (DVLA) is said to be the most expensive of all the applications.
According to the sources, DVLA will cost around £40,000 and will also work on the problems of fuel mileage and will track RAC patrols.
The iPhone Head Office disagreed about any information outsourced to FOI. They said that there are certain security reasons that prevent them from supplying information to anyone.