UK Today News: Audi Q5 To Be Manufactured In India – Audi Aims At Selling 2700 Cars In India
Audi AG, a German luxury car manufacturing company started assembling it's new SUV called Q5 on Wednesday at their Aurangabad, Maharashtra manufacturing unit in India.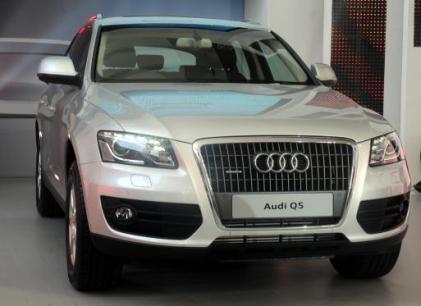 Q5 is an Sports Utility Vehicle (SUV) and the third model by Audi after their A4 and A6 models. The company is expecting to manufacture 1,500 cars every year.
Frank Dreves, one of the board members of the production department said, "The production of the Q5 is part of our long-term growth strategy in India."
"The Indian market for automobiles will grow very rapidly, and the Q5 is the right automobile at the right time," he said adding further.
Audi plans to increase the total production of 2,400 cars to 6,000 cars each year by the year 2015. It also aims to sell 2700 cars in India.